Kamal Kamruddin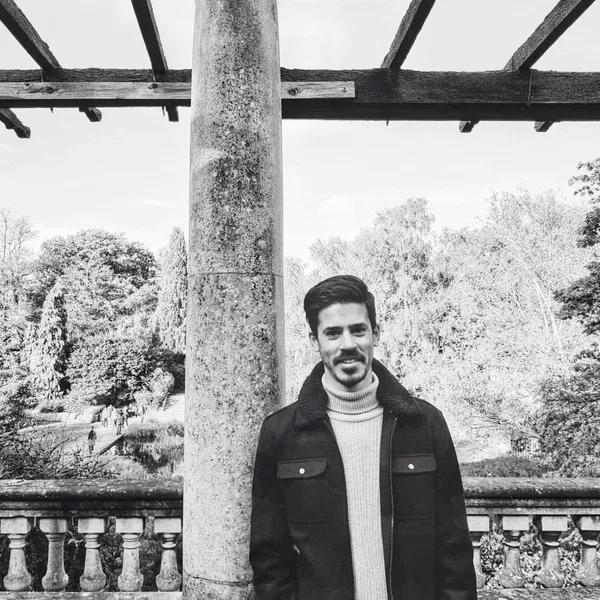 Kamal started making music because he wanted to play guitar like Hendrix. And from his early days playing the Match Of The Day theme in school assembly, to later touring the UK with a band performing Kelly Clarkson covers, guitar has remained his main instrument (though it turns out Hendrix can't be matched, even if you are experienced).
As a young CD collector, Kamal tried to absorb as many types of music as he could, influenced (perhaps more than he realised at the time) by his dad's "I like anything with a beat" approach to music appreciation. Listening and playing led to production, and then to composition, and upon Kamal's realisation of just how rewarding it can be to bring visuals to life with a soundtrack, everything became about sound-for-picture. And consequently not long after came the inception of his and WMP's long and beautiful history together.
The ensuing exploration of adding context through audio has since visited some pretty unexpected calling points for Kamal — writing the theme music for a Sky One reality series, mixing a big-band album, recording a WWII tank, and re-versioning a Tom Jones classic for a TV ad featuring singing houses. If only the projects came with free samples from the end-clients, Kamal might currently be on a TUI holiday in Kuwait with Bear Grylls, reclined on a DFS sofa, covered in Lacoste perfume, eating Maille mustard out of the jar and watching MotoGP on DAZN while a MyBuilder tradesperson fixes the toilet.
The dream is alive.